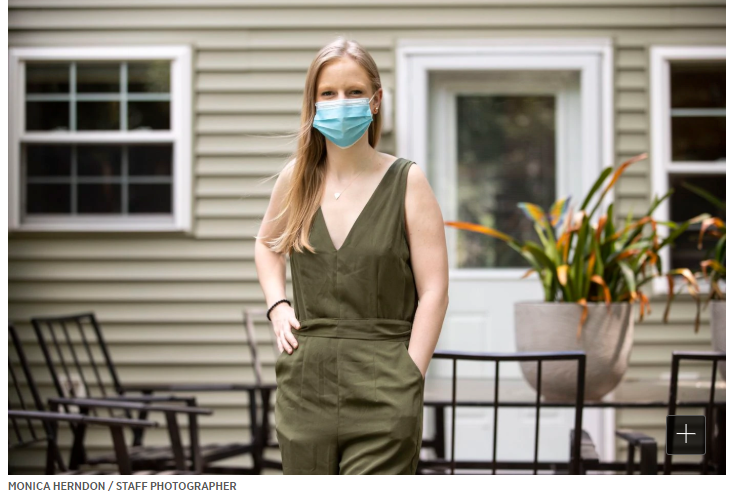 By Bethany Ao (bao@inquirer.com)
When Gabby McNary, 25, saw the coronavirus begin to take hold in the Philadelphia region, she immediately knew that she had to take it seriously. McNary, who lives just outside the city, tested positive for Huntington's disease, a rare, inherited disorder that causes progressive nerve cell breakdown in the brain, in 2015.
Although McNary does not yet show symptoms of Huntington's, she knows that if she were to get sick from COVID-19, the effect could be extremely serious.
"I'm trying not to dwell on it because life is short," McNary said. "But it is the most isolating thing when we can't go to a friend's house, or see our family."
For young adults with chronic illnesses and rare diseases, it can be frustrating to see their peers ignore public health recommendations and gather with friends at parties, bars, and beaches. Crowds of young people have caused many of the new cases across the country — in the Philadelphia region, people ages 19 to 24 now account for 17% of new cases, up from 5% in April, according to
data from the Pennsylvania Department of Health
.
"I can't even wrap my head around the younger crowd that's partying and not listening to guidelines," McNary said. "It's incredibly disheartening to hear people say that this could be a media ploy."
Young adults who are immuno-compromised have to consider "not just what they're doing, but the actions of everyone around them in their immediate community," said Sheila Quinn, an internal-medicine specialist at the Children's Hospital of Philadelphia. That often means isolating themselves even more than others.
"We all run the risk of getting COVID in our day-to-day life, and it's not like [young people with chronic illness] have a higher risk of getting it," Quinn said. "It's more if they get it, they'll get it in a much more severe way. The stakes are much higher. They might need much more substantial leave from work or school because the disease will take a much greater toll on their body."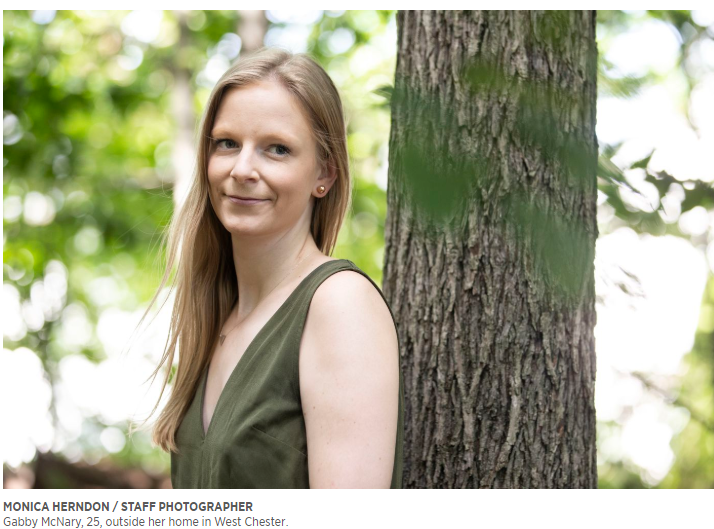 The effect of chronic conditions on mental health
Morgan Rakay, a dance therapist based in Philadelphia who specializes in working with people with chronic illnesses, said the pandemic has caused some of her younger clients to feel as if their regular outlets for coping aren't available right now.
"This community often feels like an afterthought," she said. "The expectation of that age group is to be really social and to be experimenting with who they want to be in the world. Chronic illnesses already change that for them a little bit, because they have to reimagine how they can do it, and with the pandemic, it's definitely heartbreaking if someone felt like they were starting to identify the things that help them, like social engagement or going outside, and have it taken away."
Research has shown that living with a chronic illness or a rare disease can affect the mental health of children and adolescents because of the disruptions it can have on daily life. A recent study by researchers at Queen Mary University of London found that children with long-term health conditions showed higher rates of mental illness between ages 10 and 15 than children reported to be healthy.
The National Institute of Mental Health has also warned that
people with other chronic medical conditions
have a higher risk of depression, and a
survey
was launched by the NIH's Rare Diseases Clinical Research Network in May to examine the effects COVID-19 has had on individuals with rare diseases, as well as their families and caregivers.
Quinn said that adolescents and young adults with chronic or rare diseases often struggle with the differences between themselves and their peers, which can lead to symptoms of anxiety or depression.
"When you add an extra layer of the severity of quarantine for someone who needs to take it more seriously, it exacerbates that," she said. "If you have any kind of chronic condition … you're probably still in a personal 'red zone,' even if your city isn't anymore, and that can be really frustrating and doubly isolating."
Rakay encourages her clients to join support groups and online clubs that will help them feel more connected to people having similar experiences. She also said that now is a good time for people with chronic illnesses or pain to explore their bodies' abilities at home.
"There's no one expecting you to go out, so I'm telling people to try things like getting through a full yoga routine," Rakay said. "Spending some time with your physical self with no expectations can be really helpful for people."
'It's intimidating to be a high-risk student right now'
Beyond mental-health concerns, people with chronic illnesses have also struggled to access medical care as hospitals continue to delay procedures that are not considered urgent. When the pandemic started in March, 22-year-old Sneha Dave, who currently lives in Indianapolis, had to delay treatment for ulcerative colitis because it wasn't categorized as an emergency. Dave said that, since then, she's been too stressed to start treatment because it could further compromise her immune system.
"That's been the biggest stressor," she said. "That I have an underlying illness that I can't discount due to the pandemic."
Dave said that many of her college-age peers with chronic illnesses are struggling to figure out what the fall will look like for them. She talks to them weekly through meetings for
Health Advocacy Summit
, a nonprofit she created during her freshman year of college to empower young adults with chronic illnesses and rare diseases. These conversations have been a source of support throughout the pandemic, Dave said.
"It's really intimidating to be a high-risk student right now," she said. "Many students don't know how to deal with reopening because high-risk adolescents and young adults have been left out of the conversation. And recent graduates have to be proactive with finding a job because you have to have insurance if you have a chronic illness."
McNary has also channeled her anxiety into helping her community feel more connected.
"It's been difficult not being able to see each other in person," McNary said. "Huntington's disease is a very isolating disease, and when you finally find your people who you feel close with and connected to, and can't see them because of COVID-19, it's hard. We've had to very quickly figure out ways to remain connected."
She said she's hoping to see her family in Seattle soon after having to cancel a trip due to the rising number of cases in Washington state.
"For me, the most important thing in life is love and spending time with the ones I love," McNary said. "But I've lost enough family members to Huntington's. And I'm not going to risk bringing a sickness that could be fatal to them. For people who are not listening to the guidelines, I just hope they find something that's worth staying at home for, as well."
To view original article, click here